At Sober Check, we really value our customers.
That's why for every 5th box of urine drug cups you order, we send out a free morning tea hamper!
We help you keep track of how far away your next hamper is by sending a card with your orders, letting you know how many boxes to go until it arrives.
Below are images our team received from some of our awesome customers.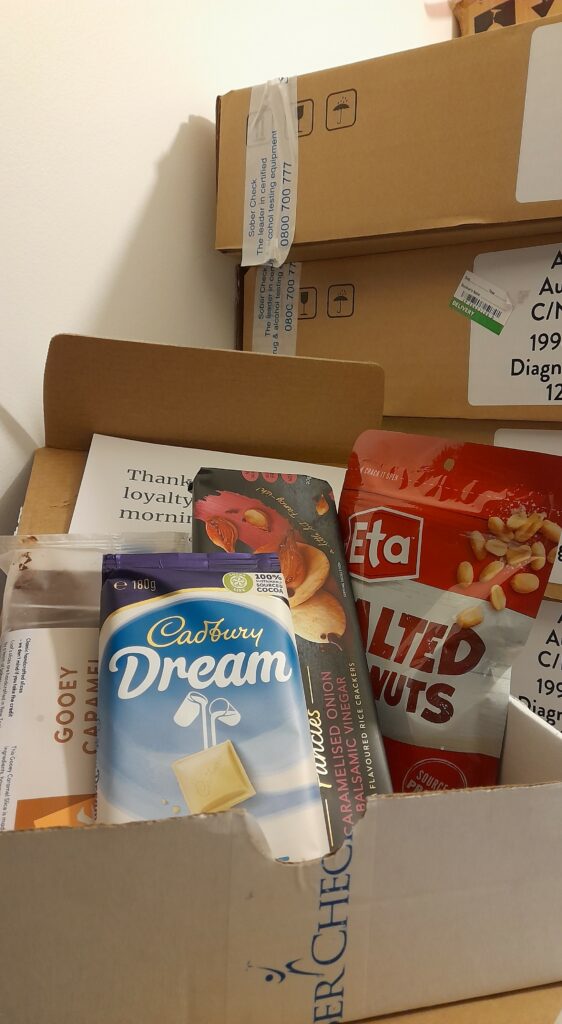 The following urine drug cups qualify for our loyalty hamper program:
Call us on 0800 700 777 or email us at support@sobercheck.co.nz if you have any queries, thoughts, or feedback to share!